WILDFIT® Menu of Programs
WILDFIT® programs are facilitated in English by Coach Tara Mogan Blom, an independent WILDFIT®-certified coach. People of any ethnicity, gender identification, color, shape, or size are welcome! If you need support in a different language, Coach Tara will refer you to another WILDFIT® coach. Participants must be 18 years or older.
Please consult your medical practitioner, registered dietician or certified nutritionist when making significant dietary changes. Tara is a certified holistic coach, not a medical provider. Do not reduce or discontinue doctor-prescribed medications without your doctor's approval, even if you feel better!
Click on the program flip cards below for more information. Scroll down to register for any program(s) you're interested in. You will click through from the registration link to a secure page, which will provide the program cost and allow you to enroll, provided you are eligible. If you aren't sure what program is right for you, send an email to wildfitcoachtara@gmail.com to schedule a complimentary 15-30 minute consult.
WILDFIT 90-Day Challenge
You'll transform your tastebuds & your relationship with food during this 90-Day immersive challenge. Enjoy supportive ZOOM check-ins and daily guidance from Coach Tara & your small group of soon-to-be BFFs, along with access to a private Facebook group page packed with recipes & resources.
This will change your life! 
VIP Challenge
Create your best self & your best health with this personal & holistic coaching experience. Coach Tara will help you to reach your wellness goals with a customized WILDFIT 90-day Challenge for you, you & your partner, or your besties.
Registration price is per person. Contact Coach Tara to pick your date!
Back to Spring
Graduates of the WILDFIT 90-Day Challenge are invited to jump Back to Spring! This 5-week WILDFIT journey gets right down to business for those who want to get back on track, sustain their WILDFIT momentum, or drop a few pounds, sleep well, improve their skin, reduce joint pain & boost their energy! You'll enjoy these benefits & MANY more. 
WILDFIT® Faster
Looking for a deep, healing detox? WILDFIT® Winter is the perfect season to give your body a chance to heal, release toxins & regenerate healthy cells. Day 1: fasting options; Days 2-4: fasting with daily check-ins; Day 5: transition back to food.  Heavy exercise is not recommended while fasting. Note: this is NOT intended for weight loss. The WILDFIT® 90-Day Challenge & Back to Spring programs are best for weight release.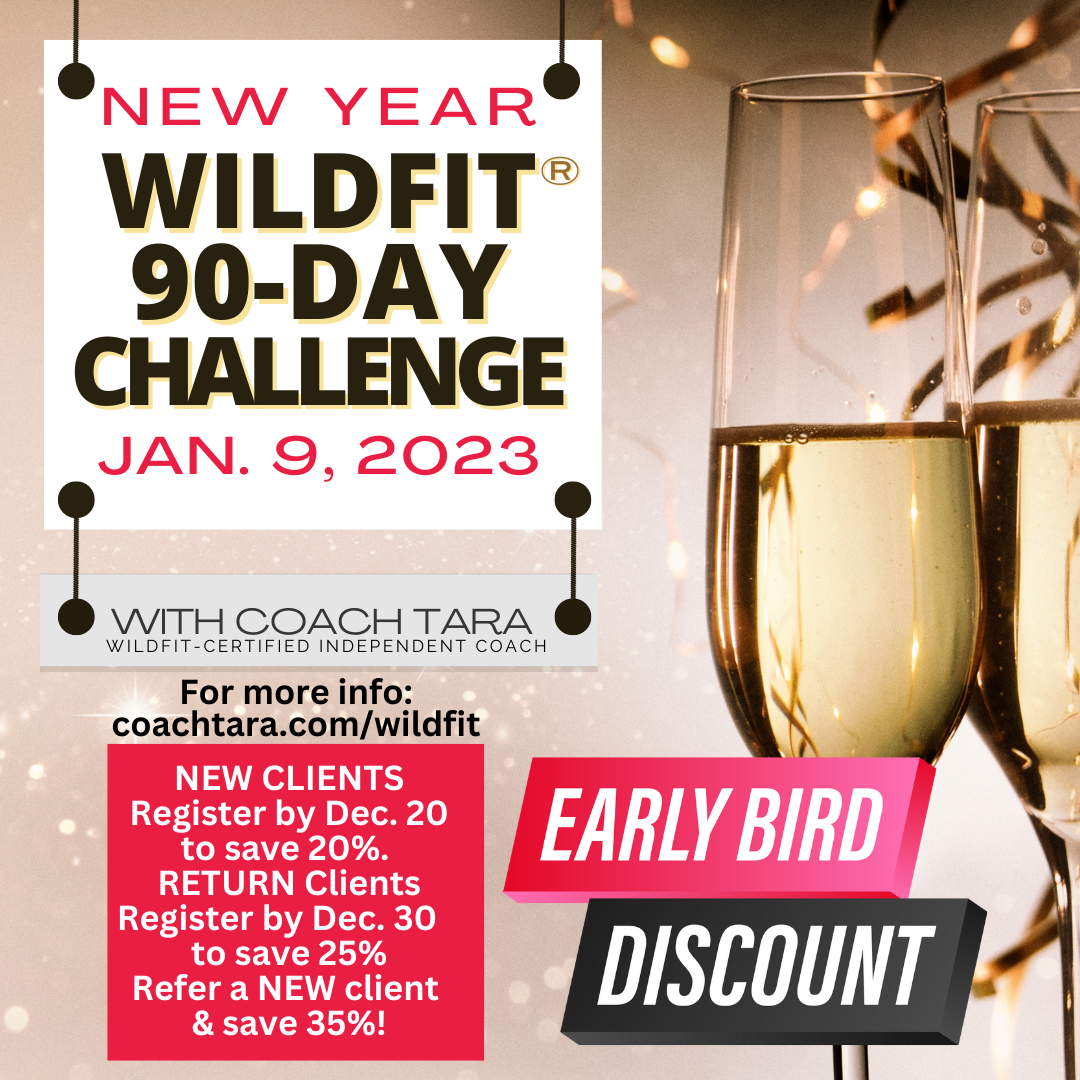 Starts 1/9/23: Transform your health through this immersive challenge. Weekly ZOOM calls with a certified coach & a private, resource-packed FB group guide this life-changing experience.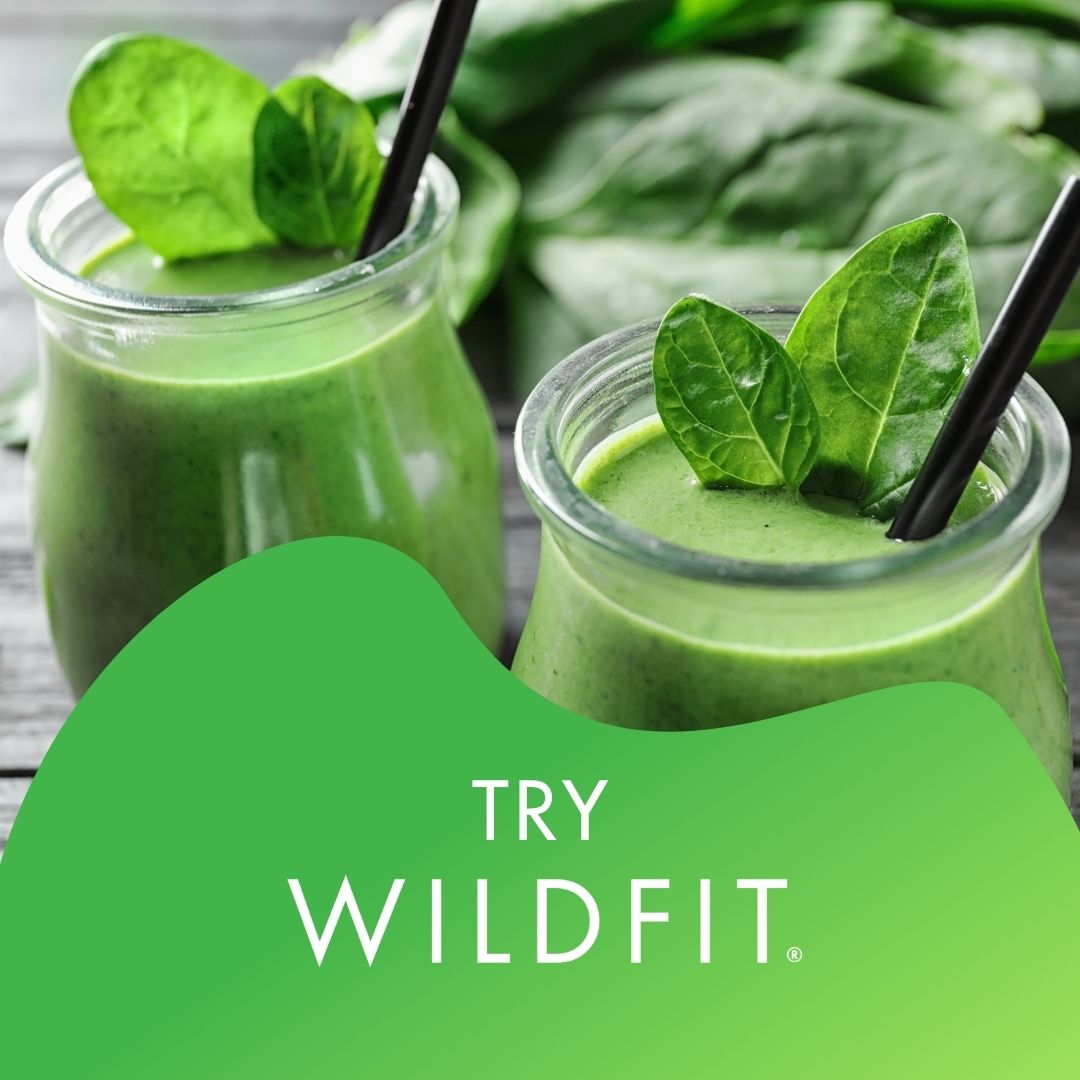 Starts 1/9/23: Pay only $27 for the first two weeks of a WILDFIT 90-Day Challenge. If you decide to continue, we'll apply it toward the balance. If not, you get it back! New WILDFIT® clients only.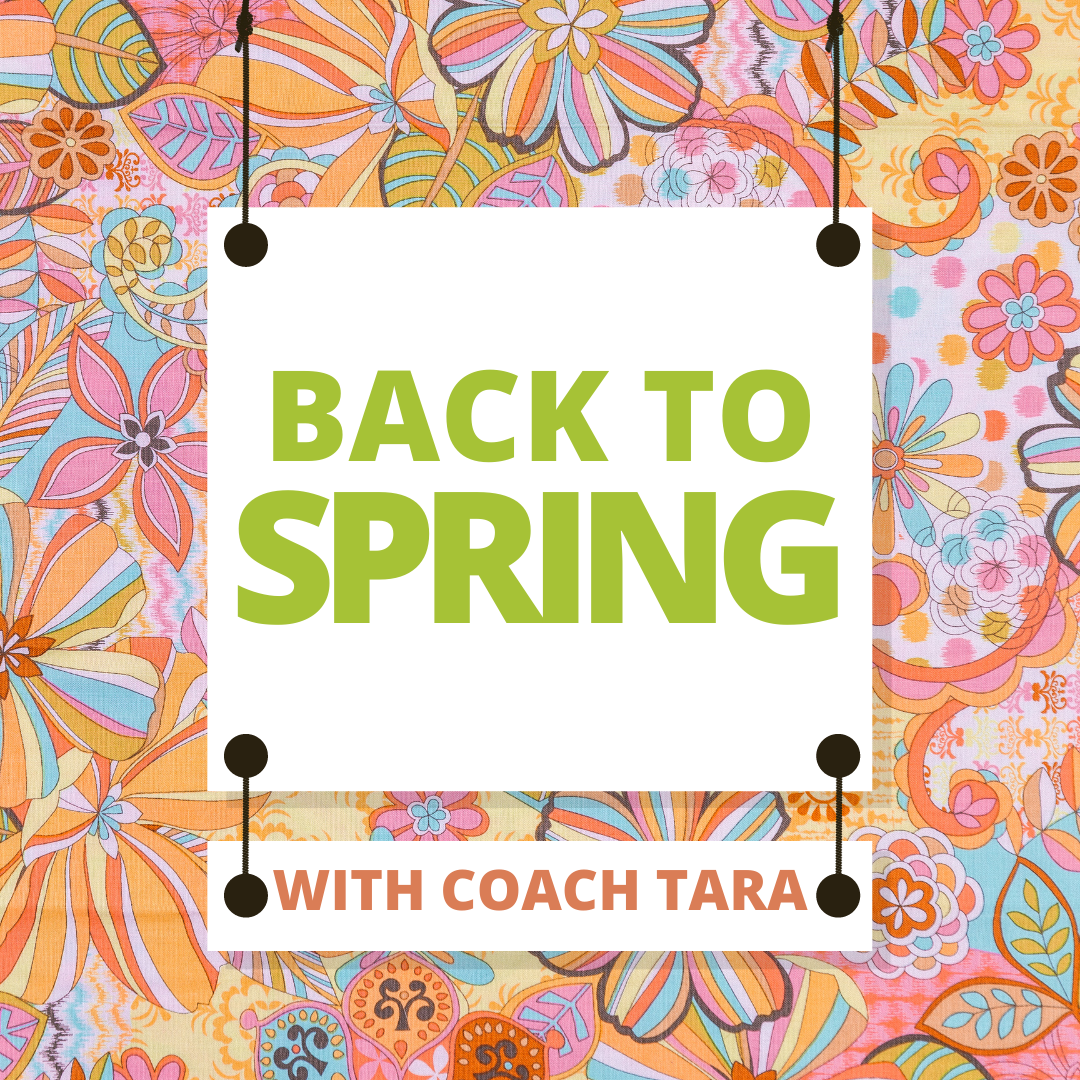 Starts 2/5/23: Graduates of any WILDFIT® 90-Day Challenge are invited to join us for this fun, 5-week jump back into Spring for optimal health results.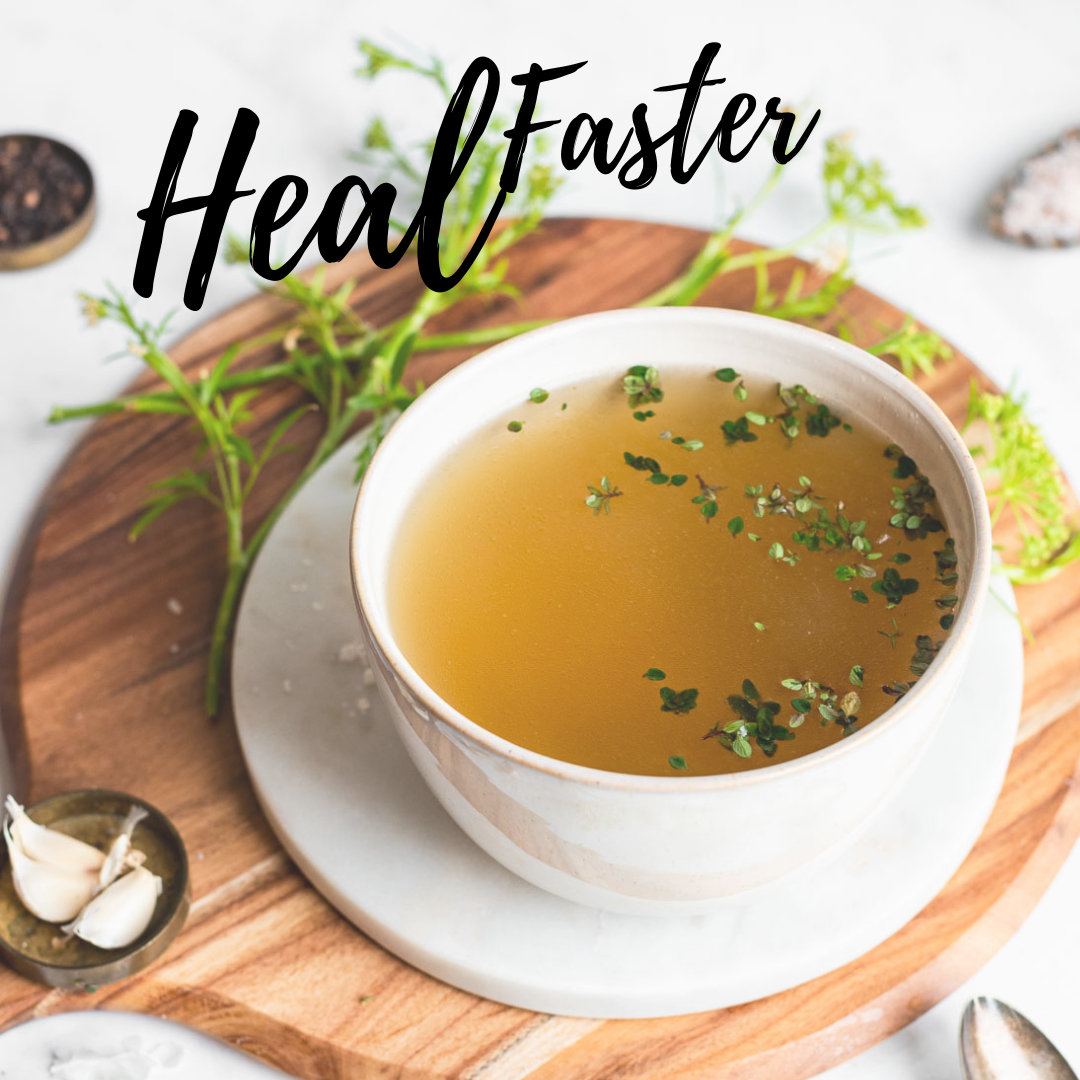 Step into WILDFIT® Winter with this healing & detoxifying 3-day fast. Enjoy 30 min. Zoom coaching support daily for 5 days & a private Facebook group. Once you're in the group, you can join future fasts at no additional charge.